14 August 2014 07:50:00 BST
New Self-Adhesive Roll Border Designs!
Checkout our 3 new border roll designs that will create a colourful classroom to welcome your students back to school!
Read More
14 August 2014 06:45:00 BST
Visual Learning in Primary Schools: Why Classroom Display Border Rolls can Greatly Assist with Learning and Development
It's undeniable that our new self-adhesive border roll designs are fab :0) but how can they help learning in the classroom. Find out our thoughts here....
Read More
12 November 2013 21:29:08 GMT
French Classroom Display Photo
Jigsaw borders in action!
Read More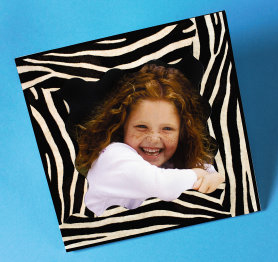 Bring out the wild side in any classroom! Use Zebra Display Borders for framing student pictures, class work, announcements, or assignments.
Read More
21 April 2010 13:11:26 BST
Create fun mobiles that reinforce learning and decorate classrooms.
Read More
2 March 2010 00:00:00 GMT
Create bookmarks that encourage reading! Your students will have fun making their own bookmarks to track their reading or to share as gifts.

Read More