21 January 2015 06:33:10 GMT
Champion Nutrition! Using Reward Stickers to Encourage Healthy Eating in the Primary School
With mandatory new rules for school meals in England now in effect, since the start of term, local authority schools, new free schools and schools that convert to academy status have task of encouraging children to eat more vegetables and to drink more water. No doubt this won't be an easy task, so we've come across a strategy that might help. Recent studies have shown that reward stickers, combined with a bit of friendly competition, can really motivate kids to eat their greens. To find out more, read this week's blog!
Read More
3 November 2014 12:30:00 GMT
Grace's Stickers Launch for Children in Need
Grace, the youngest member of the Capers Team (age 12), would like to show you her fundraising personalised sticker designs for Children in Need.&nbsp.
Read More
15 October 2014 12:12:00 BST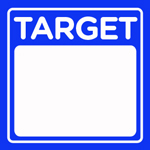 Bullseye! How to Set Useful Targets in the Classroom, and How to Use Target Teacher Stickers Effectively
Setting targets in the classroom: If done well, establishing targets for students can really serve to motivate, invigorate and encourage kids to take responsibility for their own learning development. Read our blog to discover a few helpful tips to ensure that you're using targets effectively in the classroom
Read More
13 October 2014 13:56:49 BST
Time to Get Spooky! Halloween Ideas for the Classroom (Halloween Stickers, Posters and More!)
Halloween is approaching and it's time to get ghoulish in the classroom! Read our latest blog for some great tips on how to decorate your class for the big event, how to keep your students motivated, and how to inject some seriously spooky fun into their learning!
Read More
Race Into Action: Planning For Sports Day!
Read More
Soyez prêt à entrer en Action : Préparez-vous pour la Journée du Sport !
La Journée du Sport est l'une des journées les plus attendues du calendrier scolaire. Elèves comme professeurs sont impatients de quitter leur salle de classe afin de partager un excellent moment sur le terrain, au soleil et participer à de nombreuses activités dans un esprit de compétition amicale.
Read More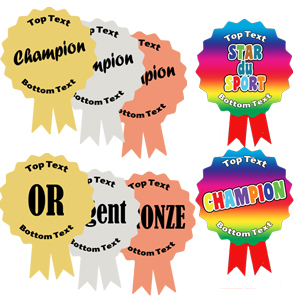 Nouveaux Autocollants Métallisés En Forme de Rosette
Ces nouveaux autocollants dans notre gamme à personnaliser en forme de rosette de couleur or, argent ou bronze sont vraiment spéciaux...
Read More
New Metallic, Rosette Shaped, Personalised Stickers
New to our kids personalised sticker range, these rosette shaped gold, silver and bronze stickers are really something quite special....
Read More