20 October 2015 06:33:00 BST
New! 6 Welsh Language KS2/3Teacher Stamps
We've just added 6 new Welsh language stamps to our range to include secondary as well as primary level marking messages.
Read More
16 April 2015 09:50:00 BST
Knowing the Times Tables
The days of chanting your times tables until memorised have thankfully gone. However, many children still struggle to master this important mathematical skill. Our range of easy-to-read stamps provide the ideal classroom resource to help students learn their times tables.
Read More
13 April 2015 14:34:03 BST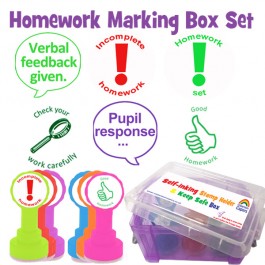 The Woes of Homework Marking
Marking can be incredibly time-consuming when you're a teacher. Classroom Capers' innovative set of homework and feedback classroom stamps help you to provide high quality feedback for your students, without spending hours working in the evening.
Read More
11 February 2015 06:33:00 GMT
New Welsh Language Teacher Stamps
Under the National Curriculum in Wales, it is compulsory for all children to learn Welsh up to the age of 16 , either as a primary or secondary language. With our new range of Welsh Language teacher stamps this could be your classroom solution for highlighting a message on your pupil's work in a fun way! To find out more, read this week's blog!
Read More
23 January 2015 07:49:00 GMT
New Pupil response and Student response Teacher Stamps
2 new school stamps to complement verbal feedback in the classroom....
Read More
10 December 2014 12:30:00 GMT
New French Language Teacher Stamps!
Not 1, but 5 new stamps created especially for our much valued French teachers...
Read More
13 October 2014 13:56:49 BST
Time to Get Spooky! Halloween Ideas for the Classroom (Halloween Stickers, Posters and More!)
Halloween is approaching and it's time to get ghoulish in the classroom! Read our latest blog for some great tips on how to decorate your class for the big event, how to keep your students motivated, and how to inject some seriously spooky fun into their learning!
Read More
10 October 2014 08:09:00 BST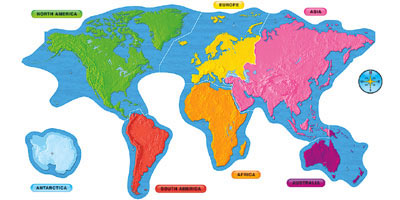 Fun Activities, Teacher Stamps and Creative Games: Teaching Geography at Primary Schools
Is geography becoming a dying art in the primary classroom? We certainly don't think so! If you want to get a few tips on how to bring the fun back to teaching KS1 and KS2 geography, then simply read our blog for some helpful pointers.
Read More