4 April 2017 11:00:00 BST
Stuck for Classroom Display Space?
Don't be confined to your four walls...
Read More
10 October 2014 08:09:00 BST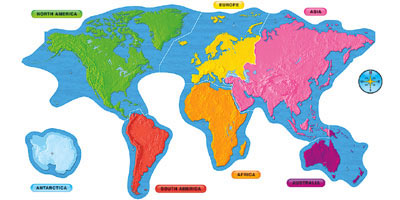 Fun Activities, Teacher Stamps and Creative Games: Teaching Geography at Primary Schools
Is geography becoming a dying art in the primary classroom? We certainly don't think so! If you want to get a few tips on how to bring the fun back to teaching KS1 and KS2 geography, then simply read our blog for some helpful pointers.
Read More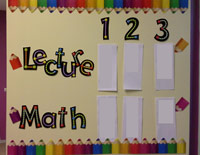 Classroom Display Maths Example
Our thanks to Sanléane for this display photo from her classroom
Read More
28 March 2014 09:43:00 GMT
4 day Easter Flash Sale Starts NOW!
Save money on our Easter themed smelly stickers, personalised stickers, borders, pencils and more! Sale finishes end of April Fools Day (no joke!). Read on for the promotion code....
Read More
6 March 2014 09:43:41 GMT
New - Flash Sales!
We're excited to announce this new regular series of promotions....!
Read More
6 March 2014 09:43:41 GMT
24 hour Flash Sale Mon 10th March - for World Maths Day 12th March
Checkout the maths resources included in this quick sale in honour of World Maths Day on Wednesday. Free delivery still included! Order before 2pm for dispatch on Monday.
Read More
Top tips on How To Make The Classroom A Brighter Place To Learn
When it comes to decorating classrooms you need to think about what it constructively, what can you do that will be bright and fun without being too distracting?
Read More