26 June 2014 09:45:00 BST
Creative Personalised Sticker Design
A Captain Cook pirate is the basis for this great personalised sticker!
Read More
10 June 2014 09:45:00 BST
Delightful Dinosaur Personalised Sticker Design
Kids love dinosaurs and we're sure they'll love this custom message sticker...
Read More
Frightfully Good Witch Personalised Sticker Design
Witches - not just for Halloween! How about this for a frightfully good message on our witch design personalised sticker?!?
Read More
End of Term Activities to Keep Students Smiling
Before you start dusting off the sun lounger, there's the small matter of the end of summer term to attend to. An exciting time of year, it's a great time for students and staff alike to celebrate achievements, and enjoy a bit of light-hearted fun before school breaks up. Here's some end of term activity ideas to consider...
Read More
Fantastic Personalised Sticker Design
How about this for a fish-tastic message on our Fun Fish personalised sticker?!?
Read More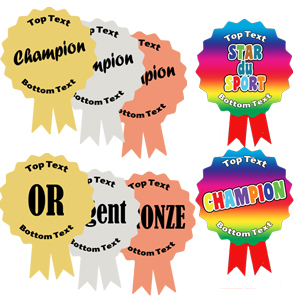 Nouveaux Autocollants Métallisés En Forme de Rosette
Ces nouveaux autocollants dans notre gamme à personnaliser en forme de rosette de couleur or, argent ou bronze sont vraiment spéciaux...
Read More
New Metallic, Rosette Shaped, Personalised Stickers
New to our kids personalised sticker range, these rosette shaped gold, silver and bronze stickers are really something quite special....
Read More
29 April 2014 07:45:00 BST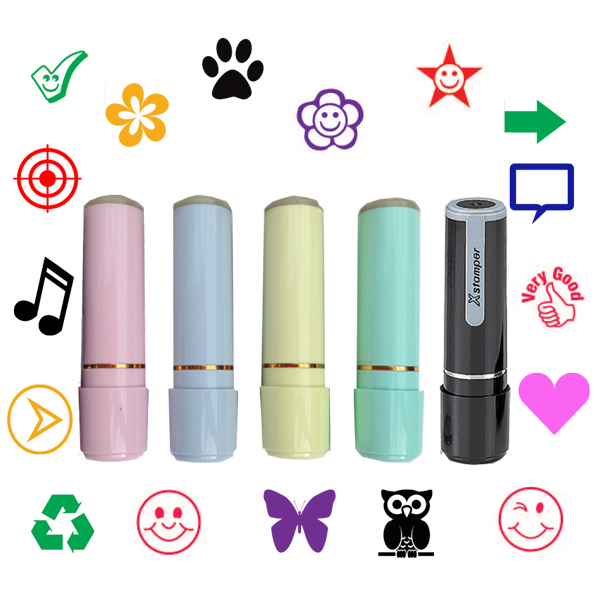 The world's most beautiful custom stamp?
I think we've discovered the world's most beautiful small custom stamp that will be the envy of the staffroom....
Read More