4 April 2017 11:00:00 BST
Stuck for Classroom Display Space?
Don't be confined to your four walls...
Read More
15 October 2014 12:12:00 BST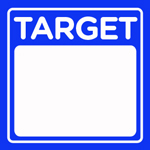 Bullseye! How to Set Useful Targets in the Classroom, and How to Use Target Teacher Stickers Effectively
Setting targets in the classroom: If done well, establishing targets for students can really serve to motivate, invigorate and encourage kids to take responsibility for their own learning development. Read our blog to discover a few helpful tips to ensure that you're using targets effectively in the classroom
Read More
14 August 2014 07:50:00 BST
New Self-Adhesive Roll Border Designs!
Checkout our 3 new border roll designs that will create a colourful classroom to welcome your students back to school!
Read More
14 August 2014 06:45:00 BST
Visual Learning in Primary Schools: Why Classroom Display Border Rolls can Greatly Assist with Learning and Development
It's undeniable that our new self-adhesive border roll designs are fab :0) but how can they help learning in the classroom. Find out our thoughts here....
Read More
21 March 2014 11:45:36 GMT
Helpers in the Classroom Capers office?!?!?
If you didn't know already Capers is a family business. Trouble is, I think the sunshine today is having a strange effect!
Read More
6 March 2014 09:43:41 GMT
New - Flash Sales!
We're excited to announce this new regular series of promotions....!
Read More
12 November 2013 21:29:08 GMT
French Classroom Display Photo
Jigsaw borders in action!
Read More
13 June 2013 12:39:01 BST
School Posters Selling Well!
Can you spot Sam behind the poster tower? We like to add a bit of fun to our day....
Read More