11 November 2014 20:27:20 GMT
Fantastic Feedback and Marvellous Marking: Making Life Easier (and More Effective) in the Classroom
Is marking getting you down? It's one of the most common complaints from teachers, yet, with the right marking strategy, it's also one of the simplest to address. Here are our top tips to help you make marking easier (not to mention more effective) in the classroom, using invaluable tools such as reward stickers and verbal feedback teacher stamps!
Read More
29 October 2014 07:30:00 GMT
Verbal Feedback Given Stamp - Now in 3 Colour Options!
Now available in red, green AND purple!
Read More
24 June 2014 09:45:00 BST
New KS3 Literacy Feedback & Marking Teacher Stamp
Not only does this teacher stamp save you time marking, it is also a quick and easy way to provide feedback, reminders and set student tasks and objectives - all with one quick stamp!
Read More
10 June 2014 11:57:00 BST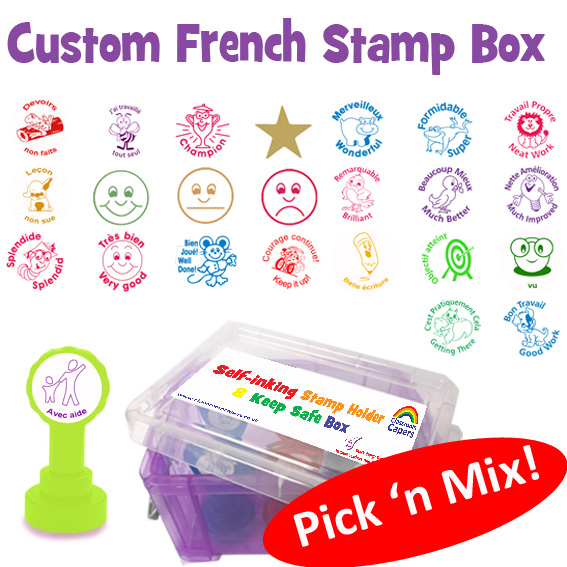 Exciting new product! Pick 'n mix French Teacher Stamper Box!
Self-inking stamp box sets offer great value for money and now with our Pick 'n Mix option they represent an even greater saving. Find out about this exciting Classroom Capers exclusive product for French and French language teachers.
Cliquez ici pour la version Française de cet article/page"
Read More
29 April 2014 07:45:00 BST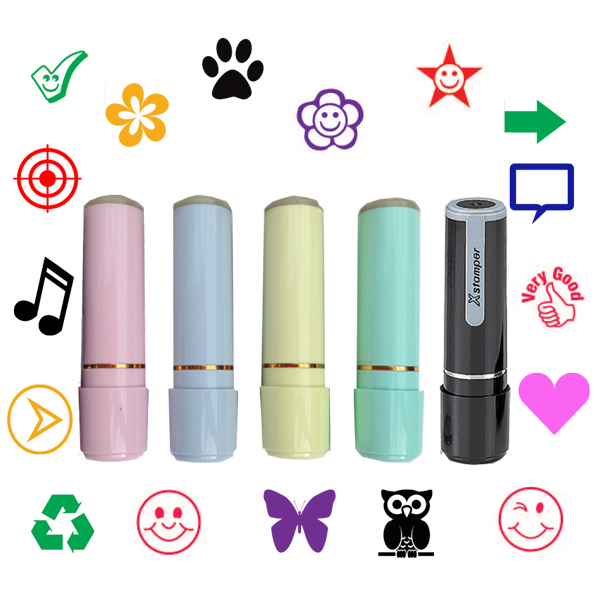 The world's most beautiful custom stamp?
I think we've discovered the world's most beautiful small custom stamp that will be the envy of the staffroom....
Read More
25 April 2014 07:45:00 BST
Great Custom Multi-stamp Example
Check out this great use of our custom multi-stamp - some really useful messages here....
Read More
8 April 2014 15:25:00 BST
How I save time with a 'Parent's Signature' Stamp
Mdm Jane explains how she uses the French and English version of this stamp in class...
Gagnez du temps en utilisant des tampons "Signature des Parents"
Read More
7 April 2014 07:45:00 BST
4 New Teacher Stamps!
We've added more self-inking designs to our wide range of teacher marking and praise stamps! We've got something special planned with this range of stamps (our French teachers should find this fab!) - read on to find out more!
Read More