29 October 2014 07:30:00 GMT
Verbal Feedback Given Stamp - Now in 3 Colour Options!
Now available in red, green AND purple!
Read More
15 October 2014 12:12:00 BST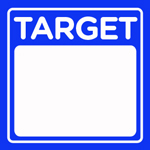 Bullseye! How to Set Useful Targets in the Classroom, and How to Use Target Teacher Stickers Effectively
Setting targets in the classroom: If done well, establishing targets for students can really serve to motivate, invigorate and encourage kids to take responsibility for their own learning development. Read our blog to discover a few helpful tips to ensure that you're using targets effectively in the classroom
Read More
13 October 2014 09:30:00 BST
New 'Use a pencil and a ruler!' teacher stamp
Save time writing this handy message
Read More
10 October 2014 08:09:00 BST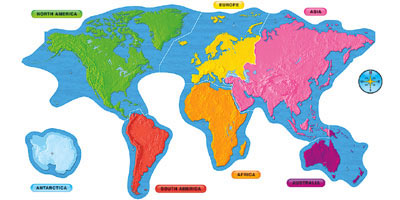 Fun Activities, Teacher Stamps and Creative Games: Teaching Geography at Primary Schools
Is geography becoming a dying art in the primary classroom? We certainly don't think so! If you want to get a few tips on how to bring the fun back to teaching KS1 and KS2 geography, then simply read our blog for some helpful pointers.
Read More
7 October 2014 21:18:00 BST
Bon Travail! Great Tips for Helping Primary Pupils to Master Learning French
La Francais in the classroom? Pas de probleme! Teaching French at primary level, if done correctly, can be really rewarding, and provide children with a useful skill for life. To discover some useful ideas and tips on how to really get results when teaching French (and to see some really great French teacher stamps!).
Read More
31 July 2014 09:45:00 BST
Giving Useful Feedback with a Teacher Stamp: The Benefits of AFL (Assessment for Learning) in the Primary Classroom
Assessment for learning, or AFL, as it's often called…it's just another government buzz-word, isn't it? Well, in this case; perhaps not! AFL, when done well, can really benefit your pupils and help them to take charge of their own educational development.
Find out about using AFL in your primary classroom, and how to minimise time spent marking (with the aid of a trusty teacher stamp!), without compromising on quality.
Read More
28 July 2014 09:45:00 BST
Using Teacher Stamps to Get the Most from Your Marking: The Traffic Light Marking System at KS1 & 2
Find out how our new, multi-colour teacher stamps with traffic light colours and smiley faces can help make assessment a really productive part of the education process for you.
Read More
New Verbal Feedback School Stamp
These teacher feedback, student response stamps, provide an alternative to our current verbal stamp range.
Read More