The Importance of a Healthy Lunch
Help incentivise your pupils into eating healthily with these great 'Healthy Lunch' personalised stickers, and make your students feel that their efforts to stay healthy have been recognised and rewarded.
Read More
21 April 2015 09:33:00 BST
Beating the Creative Block
There's nothing worse than feeling daunted at the sight of a blank page of A4. Many children experience this problem when asked to do artwork at school. Our range of colourful, themed paper enables children to work within a set frame, and let their imaginations run free! Our colourful paper may be the answer...
Read More
3 March 2015 17:37:04 GMT
Welcoming Your New Best Friend in the Classroom; This Stamp Will Change the Way You Mark… For Good!
Ask any teacher what their most common complaint is, and they're likely to say 'marking'. Marking student work is all too often a time-consuming, frustrating process- we have the solution - these revolutionary new teacher stamps will change the way you mark student work... for good!
Read More
3 February 2015 06:33:00 GMT
Go Green Week 9-15 Feb 2015 - Are you going green?
Schools and colleges from all around the country will be putting on events to support this week. Here's some ideas for primary school teachers..
Read More
26 January 2015 14:13:35 GMT
Making Reading Fun in the Primary School: National Storytelling Week
It's National Storytelling Week on the 31st January...have you incorporated some story-based activities into your current scheme of work? Storytelling is a brilliant way to inspire your students and ignite their enthusiasm; and best of all, there's no limit to the range of activities you can include in your lessons!
If you'd like some ideas as to how you can encourage your pupils with storytelling, simply read Classroom Caper's blog here.
Read More
21 January 2015 06:33:10 GMT
Champion Nutrition! Using Reward Stickers to Encourage Healthy Eating in the Primary School
With mandatory new rules for school meals in England now in effect, since the start of term, local authority schools, new free schools and schools that convert to academy status have task of encouraging children to eat more vegetables and to drink more water. No doubt this won't be an easy task, so we've come across a strategy that might help. Recent studies have shown that reward stickers, combined with a bit of friendly competition, can really motivate kids to eat their greens. To find out more, read this week's blog!
Read More
15 October 2014 12:12:00 BST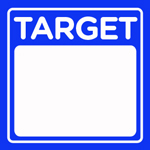 Bullseye! How to Set Useful Targets in the Classroom, and How to Use Target Teacher Stickers Effectively
Setting targets in the classroom: If done well, establishing targets for students can really serve to motivate, invigorate and encourage kids to take responsibility for their own learning development. Read our blog to discover a few helpful tips to ensure that you're using targets effectively in the classroom
Read More
13 October 2014 13:56:49 BST
Time to Get Spooky! Halloween Ideas for the Classroom (Halloween Stickers, Posters and More!)
Halloween is approaching and it's time to get ghoulish in the classroom! Read our latest blog for some great tips on how to decorate your class for the big event, how to keep your students motivated, and how to inject some seriously spooky fun into their learning!
Read More