4 April 2017 11:00:00 BST
Stuck for Classroom Display Space?
Don't be confined to your four walls...
Read More
24 February 2015 16:29:34 GMT
Using Classroom Stamps to Help With Self-Assessment in the Primary School
Formative assessment is vital if you want to help your students to flourish in the classroom. However, the skill of self-evaluation and self-reflection is difficult to teach, and some pupils really struggle with it. Find out how our new stamps can help...
Read More
12 February 2015 07:49:00 GMT
New Magic Jigsaw Rulers
Simply magic, these new class gifts will be loved by kids big and small!
Read More
3 February 2015 06:33:00 GMT
Climate Week 2 - 6 March, 2015 - Are you going green?
Is your school going green next week? .
Read More
26 October 2014 12:32:55 GMT
Lest We Forget: How to Learn About the First World War in the Primary Classroom
2014 marks the 100 year anniversary of the start of the First World War. It's a fantastic topic to teach in the class, and it's important to have the right resources to bring the subject to life for your students.
Read More
13 October 2014 13:56:49 BST
Time to Get Spooky! Halloween Ideas for the Classroom (Halloween Stickers, Posters and More!)
Halloween is approaching and it's time to get ghoulish in the classroom! Read our latest blog for some great tips on how to decorate your class for the big event, how to keep your students motivated, and how to inject some seriously spooky fun into their learning!
Read More
10 October 2014 08:09:00 BST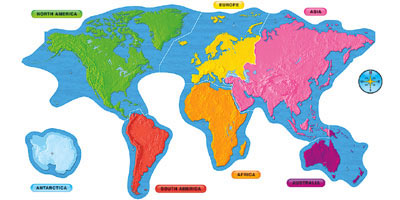 Fun Activities, Teacher Stamps and Creative Games: Teaching Geography at Primary Schools
Is geography becoming a dying art in the primary classroom? We certainly don't think so! If you want to get a few tips on how to bring the fun back to teaching KS1 and KS2 geography, then simply read our blog for some helpful pointers.
Read More
7 October 2014 21:18:00 BST
Bon Travail! Great Tips for Helping Primary Pupils to Master Learning French
La Francais in the classroom? Pas de probleme! Teaching French at primary level, if done correctly, can be really rewarding, and provide children with a useful skill for life. To discover some useful ideas and tips on how to really get results when teaching French (and to see some really great French teacher stamps!).
Read More