2 March 2010 00:00:00 GMT
Create bookmarks that encourage reading! Your students will have fun making their own bookmarks to track their reading or to share as gifts.

Read More
21 April 2010 13:11:26 BST
Create fun mobiles that reinforce learning and decorate classrooms.
Read More
Give students an understanding of symmetry by creating symmetrical art.
Read More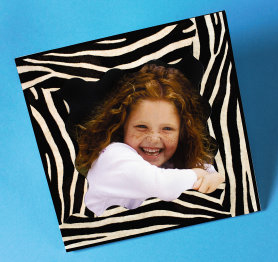 Bring out the wild side in any classroom! Use Zebra Display Borders for framing student pictures, class work, announcements, or assignments.
Read More
24 June 2010 08:24:02 BST
Expand vocabulary and develop spelling skills by making words.
Read More
18 August 2010 12:06:49 BST
Create individual or group books on any topic of study.
Read More
23 September 2010 04:13:13 BST
Use Star Mini Accent Cards to help hard working chaperones. Write the name of each child in their group on the accent card. Punch a hold in the top of the card and attach a metal ring. Chaperones can attach this to a purse strap, belt loop etc. They'll appreciate a handy way to keep track of headcounts and student names.
Read More
2 November 2010 09:07:17 GMT
Create puzzles to add a fun, manipulative element to flash card play.
Read More