2 March 2010 00:00:00 GMT
Create bookmarks that encourage reading! Your students will have fun making their own bookmarks to track their reading or to share as gifts.

Read More
9 March 2010 20:25:41 GMT
This is our space where you will find free teacher-created activity ideas and worksheets you can print off and use in the classroom or at home. Each activity includes the objective of the lesson, directions and a list of resources. If your time is limited like mine, I'm positive you will find these activities easy, fun and very useful! Along with the activity ideas we will post current news and interesting articles. We love hearing from you too so please post your comments and feedback along the way.
This is one of my favourite times of the year! Next week we are attending a huge Educational Expo in the US. Hundreds of companies will be displaying and demonstrating thousands of new products including educational games, incentive items, school supplies, classroom decorations and much more. I'm really excited about finding innovative new products and bringing them back to teachers and schools in the UK. I'll report back soon and let you know you how the Expo went!
Read More
7 April 2010 06:51:38 BST
Last month Jenny and I attended the NSSEA Expo in Orlando and I'm very pleased to say it was brilliant! We met with our current suppliers and potential new suppliers and viewed some fantastic new product collections that we fell in love with!

Read More
7 April 2010 08:05:39 BST
Check out this delightful video of a 2-year-old using an iPad for the very first time. Amazing!

Read More
21 April 2010 13:11:26 BST
Create fun mobiles that reinforce learning and decorate classrooms.
Read More
Give students an understanding of symmetry by creating symmetrical art.
Read More
Our new products have arrived and I have to say - they are awesome! I especially love our new classroom display products like our 3-D Trimmers and Borders and our ready made Alphabet Display Letters.

Read More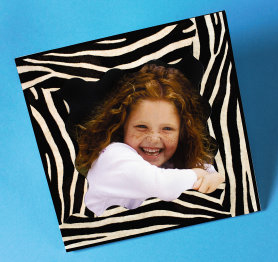 Bring out the wild side in any classroom! Use Zebra Display Borders for framing student pictures, class work, announcements, or assignments.
Read More